Former Hammers Legend Stuart Robson holds his farewell meeting at Redcars Media Prima Arena on Saturday 21st March.
Robbo, who retired from professional racing last year after a long and illustrious career, is looking for any sponsorship for the meeting, should any Hammers fans be able to help.
Full details and contact information can be found on Robbos Farewell Meeting Facebook page here.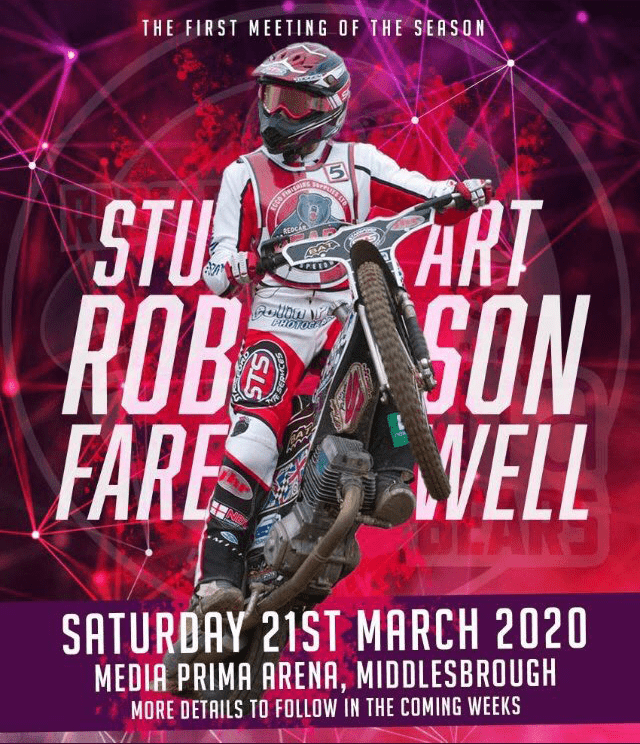 Main image credit: TGS Photo