The Lakeside Hammers Community Programme (LHCP) was established in 2010 and has been privileged to receive invaluable backing from our Community Partners, Ruggles & Jeffery Ltd since 2011.
The work of the Community Programme meant that the Hammers engaged effectively with schools, clubs, charities and community organisations over the last nine years.
Whilst the club's license is on ice, the Thurrock Hammers Community Programme is still active, both in helping with our relocation campaign, and supporting any wider Community issues.
The club supports charity fundraising by donating various auction & raffle prizes and the club's Community Liaison Manager Mark Sexton spreads the Hammers' message throughout local schools & business groups. Mark also has a strategic management role in Thurrock Council's flagship Next Top Boss educational project.
For further information, or to see how you can get involved, please contact our Community Liaison Manager Mark Sexton via the Contact form or call 07951 698363
Our Community Programme strategy focuses on 5 major areas: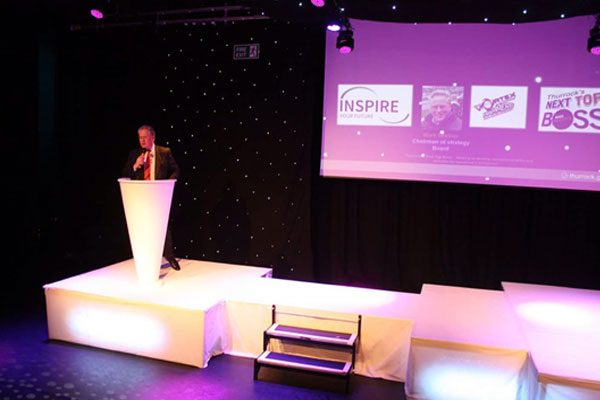 Through special arrangements with Essex Work Skills who are specialists in working with schools and business, the Hammers can offer a range of events and activities for schools and colleges including presentations delivered by our Community Liaison Manager Mark Sexton.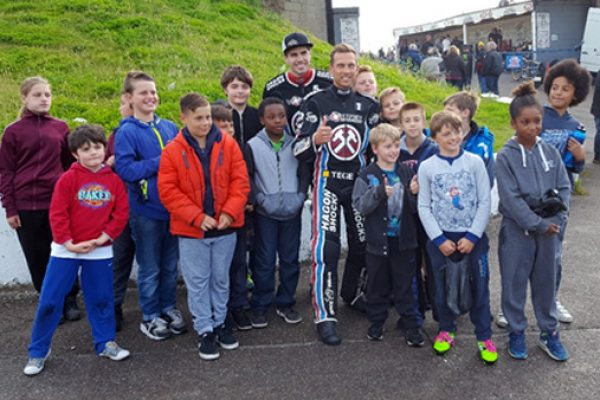 The Lakeside Hammers Community Programme ensures that the club can support supporters from all backgrounds and help those with special needs of any kind.
For the past eight years we have worked closely with numerous voluntary & support groups including fans from the Deaf Community, Thurrock Young Carers, Beacon Hill School and BATIAS.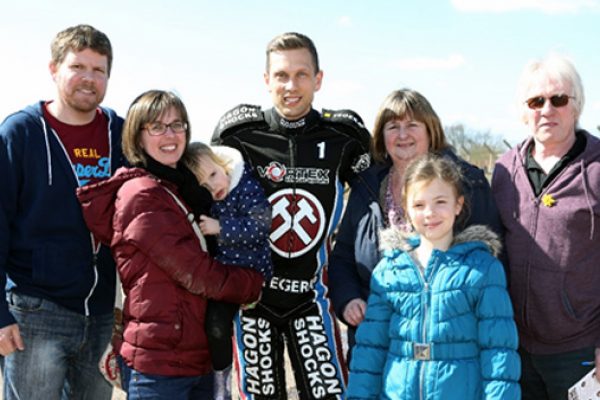 Arranging for fans to get up close with the stars of the evening's show was a key feature of a night at the Raceway.
The Lakeside Hammers operated an open pits policy for fans to mingle with riders, mechanics and club officials before and after each meeting.
Lakeside Hammers Community Programme were proud to work with a number of Charities.  In 2018 the clubs designated Club Charity was Teddies for Loving Care (TLC). TLC raise funds for the supply of Cuddly Toys to A&E units for Children in Severe Distress.
The Hammers supported the charity by providing promotional opportunities and air fence advertising space at the track and by strategically placing the TLC logo on each of the riders' bibs.
The charity were also invited to fund raise at some of our race meetings and at off track events. Each TLC bear costs about £1.50 to manufacture and distribute and we have set ourselves a financial target of raising enough funds to supply 1000 bears.
The Hammers Home Pits featured a TLC mascot and branding and the team will took a TLC teddy to every away meeting – complete with a Hammers race bib to help increase the exposure of this fantastic cause.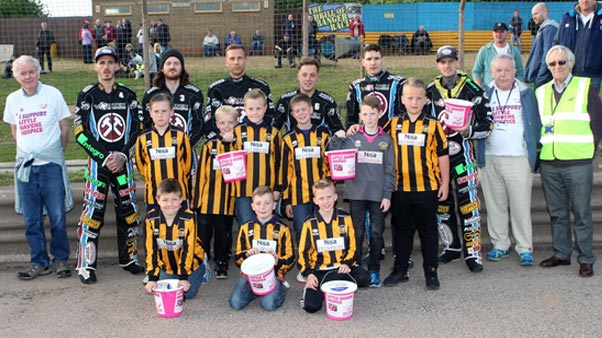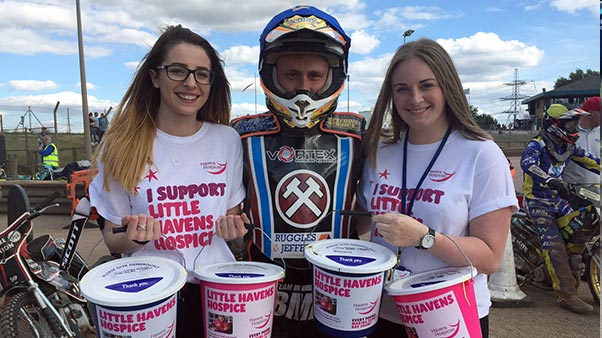 Our historic support
The Lakeside Hammers previously supported Little Havens Hospice for three consecutive years. Set in beautiful surroundings in Rayleigh, Essex, the Little Havens Hospice cares for children with life-limiting conditions, and their families, throughout the journey of their illness.
The Hammers are also especially keen to help causes that are dear to the hearts of all speedway fans. Over the years, we proactively supported other charities and causes throughout the year and we will help to promote any charitable events that we are made aware of throughout the season. To advertise or promote your Charity within our new Thurrock Hammers site, please contact Mark to discuss any requirements.
Just some of the charities and beneficiaries that the Hammers have supported since 2012: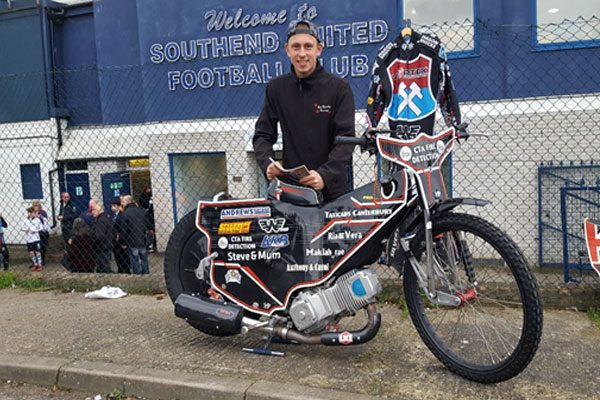 The Hammers have established relationships with a number of local sports clubs with the common aim of raising awareness of local leisure activity.
We are keen to support local clubs who compete at a regional or national level to help raise awareness of sporting and leisure activity in our community. Please contact Mark for further information
The Hammers Community Programme plans to run a number of events in 2019,  details will be released in due course.

For any information regarding our Community Plans or to get involved, please contact Mark via the contact form  or 07951 698363