The Lakeside Hammers raced at the Arena Essex Raceway until September 2018 when the Raceway complex closed after being sold for re-development. The club's licence is currently on ice until the club finds a new home in the Thurrock district.
Speedway is a fantastic, family friendly sport and until 2018, ran in the borough for over 30 years. Thurrock remains the ideal location for a new facility and is a growing community that deserves the exciting, top class sport that speedway provides.
We have a great relationship with Thurrock Council but we still need to show local decision makers how much support the club enjoys and how determined we all are to see the Hammers race again.
Our petition is available online and we have a target of getting 5,000 signatures. Please click on the image to launch and sign the petition.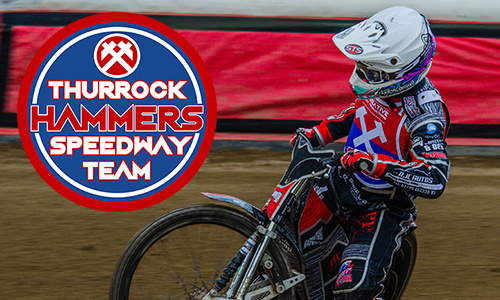 Along with signing our petition, fans and local Thurrock residents can also send a letter of support, via email or post, to Cllr. Mark Coxshall, the Head of Planning and Regeneration, or to any Councillor at Thurrock Council (see contact details below)
You can either write expressing your own views as to why the Hammers should return to Thurrock, or you can use our pre-drafted letter. Please click on the Download Now button below, and our newly drafted letter will launch in Word.
Thurrock Council's Planning Committee deals with matters relating to town and country planning and development control, including the determination of planning applications.
We must be proactive and make the committee's members aware of our campaign. In order to do this, you can submit a letter of support by email or post.
The names of key contacts are listed below (each link next to the Councillor will launch their biography, which contains their e-mail address) along with the main postal address.
Planning Committee Members :
Tom Kelly (Chair) Planning Committee
Mike Fletcher (Vice Chair) Planning Committee
Members:
Support officer: Wendy Le, Democratic Services Officer. Email: Direct.Democracy@thurrock.gov.uk
Phone: 01375 652107
Email: Direct.Democracy@thurrock.gov.uk
Web site: http://www.thurrock.gov.uk
Other Key Personnel
Lyn Carpenter: Chief Executive: please write to Lyn at the Council
Andy Millard: Director of Place: please write to Andy at the Council
Postal Address:
Thurrock Council,
Civic Offices,
New Road,
Grays,
Essex
RM17 6SL
Democratic accountability is a very important part of our strategy. Please help us to return speedway to Thurrock.
Thank you for your support.
#WeAreThurrocksHammers
Image Credit: Tiffani Graveling Photography