The Thurrock Hammers are delighted to offer for sale another original piece of bespoke club memorabilia.
Created in 2020 for the HammersTime evening, the A3 board celebrates the history of the Hammers from the club's humble beginnings in 1984 to the close of the Arena Essex Raceway in 2018.
The board, which measures 29.7 cm by 42cm, features action shots of nine of the Hammers most influential and popular riders including 80's legend Andrew Silver, track record holder Andreas Jonsson, modern-day hero Richard Lawson and current team Captain and loyal Hammer Ben Morley.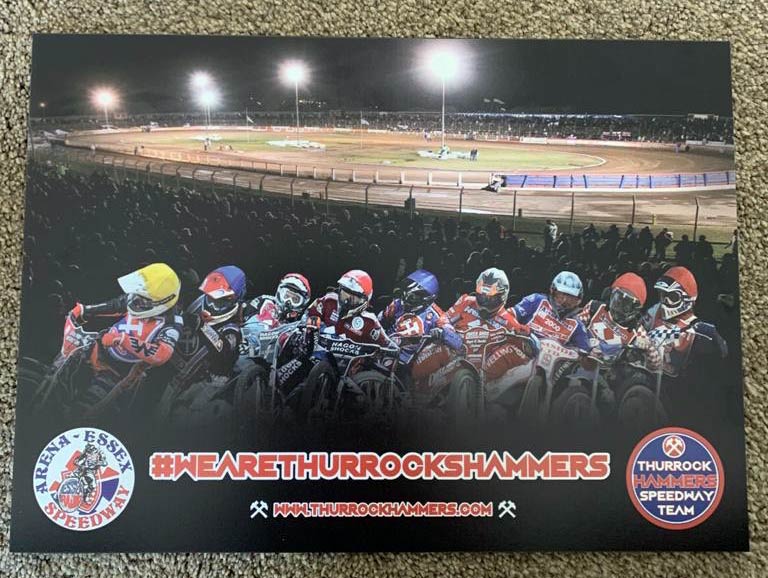 For just £17.99, we will produce, pack and post your very own piece of history to you.
Please email russell@thurrockhammers.com for details of how to pay and to provide details of where to send this superb piece of Hammers History.
We will also be auctioning a one off signed Hammers bib from the HammersTime evening in the coming weeks.
Along with the memory boards, all proceeds are re-invested back into the club.
Following a number of inquiries, the Hammers are also looking to produce a limited range of high quality Merchandise, full details to follow shortly.
Main background image Credit: TGS Photo