Why has it become seemingly impossible to operate speedway tracks successfully in London and the South East?
New Cross, West Ham, Wembley, White City, Wimbledon, Hackney are just some of the better-known, indeed iconic, capital tracks to have closed their doors to racing between 1963 (New Cross) and 1997 (Hackney).
Within 60 miles of London, tracks at Rayleigh in 1973, Canterbury, Crayford, Oxford, Reading, Arena Essex (2018), even Rye House have closed their doors.
All this begs a question or two – is London and the South East noticeably different to other parts of the UK? Does the experience of the 13 tracks listed above reflect a local malaise or suggest a less fertile environment for speedway?
Is London, and its hinterland, so different and are there solutions to this conundrum?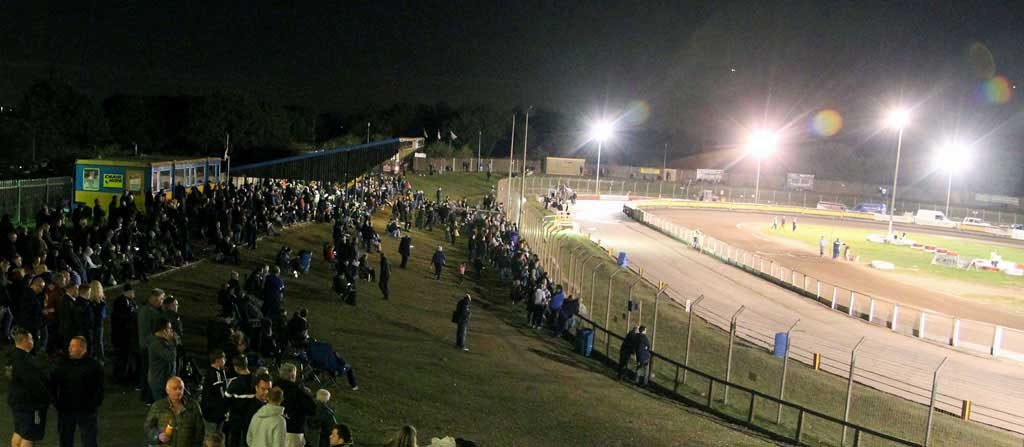 I'm asking these questions as one of three Directors of the Thurrock Hammers Ltd (THL), which is a company incorporated last year with its mission, and a vision, to establish a new model for facilities to return the Hammers to South West Essex following the sale, for the purposes of housing development, of its Arena Essex base.
To support this vision we look to the Swindon example where speedway was preserved as part of the planning process rather than what we believe to be the factually incorrect and misleading 'Needs Analysis' produced in support of the proposed Arena Essex housing development (a report which remarkably appears to have been endorsed by Sport England).
We think that the right formula can be established to enable speedway to flourish in the south east. And we believe that the key to success is in the planning system itself. In the process there are two major issues to be addressed – Fans and Facilities.
Just one new club/track has opened in the South East over the last 25 years (Central Park, Sittingbourne – home of the Kent Kings) although the training track at Iwade has also staged NL racing during that time. The Eastbourne Eagles have maintained speedway at their Arlington Stadium but these two examples hardly stack up as positive counterweights to the other 12 closures.
The very existence of any track obviously depends on the willingness of landowners and promoters to invest their assets, time and expertise into the sport and their calculation of whether they'll get a return on their investment.
Clearly, building a new, ideally multi-purpose, facility from scratch anywhere in South West Essex would be an expensive undertaking, impossible without a significant amount of capital, probably running into the millions of pounds.
The National Speedway Stadium (Belle Vue) was built at a reported cost of £7 million. As noted above, the only team to emerge in the 2000s is Kent where there was already a superbly appointed greyhound stadium, owned by a family steeped in speedway history, making the Kings somewhat of a special case.
Kent's elevation into the Championship for 2020 was a very positive move and hopefully indicative of a brighter future for fans in the Garden of England.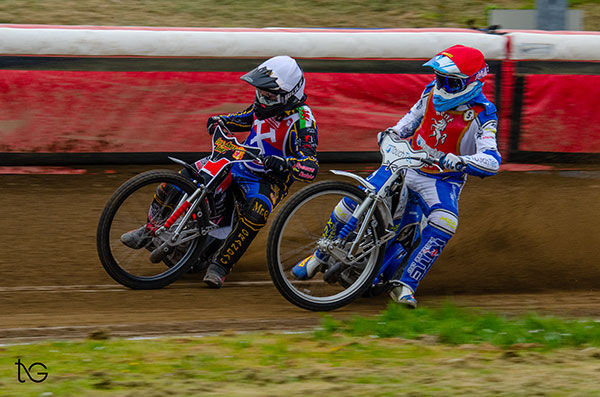 Other Regions
If you compare London and the SE with other regions of the UK, there appear to have been slightly more encouraging signs elsewhere when it comes to preserving tracks – but not that many, to be frank.
In the Midlands, for example, after the Leicester Lions lost their Blackbird Road stadium in 1984, it took 27 years for a new track to be built within the city.
Station Road, Long Eaton – long gone. Dudley Wood, home of the Cradley Heathens, closed in 1995 and hasn't been replaced despite the efforts of many and the operation, at Monmore Green (Wolverhampton) of a Dudley/Cradley Heathens team between 2010 and 2019. The Coventry Bees have been locked out of Brandon Stadium for the last 4 years.
The Birmingham Brummies, having returned to Perry Barr in 2006 after a twenty-year hiatus, have enjoyed a tempestuous time combining league success with financial disaster and Stoke's Loomer Road Stadium has been demolished within the last month. Buxton lays fallow.
More positively, and a bit further north, the Belle Vue Aces have had three homes in the past 40 years and have successfully moved twice (1988 and 2016) within Manchester which suggests there's a significant and deeply embedded level of community and council support for both the sport and the Aces. Fans in Yorkshire have been a lot less fortunate with the losses of tracks at Castleford, Halifax, Bradford and Hull.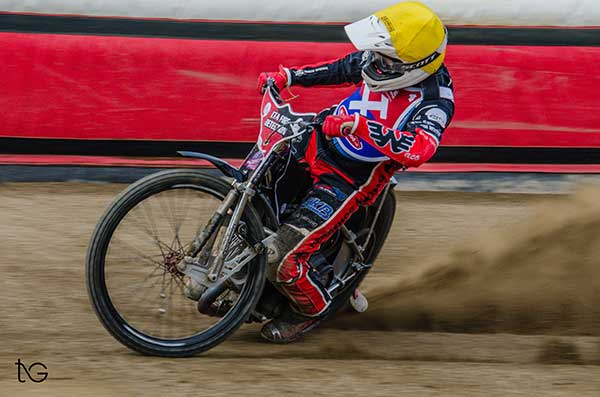 Population Density
Counter-intuitively, neither the absolute number of people living in the capital, nor a high density of population, has had a positive impact on speedway.
The closure of so many of the capital's tracks is proof of that. The population of London, which is just shy of 9 million, is also recorded as having a lower median age, a lower proportion of people aged 65 years or over and a higher population density than the rest of the UK, which under normal circumstances might all be seen as positive.
Within 15 miles of Thurrock, the population numbers over a million people (broadly speaking Thurrock, Basildon, Dartford and Havering).
None of these Boroughs is home to a top-class sports team, or stadium, so you would think the whole community, including local politicians and council leaders, would be keen to encourage stadium development and empower prospective club owners.
According to the Office of National Statistics (ONS 2019), the population of London is also notably different to the rest of the UK in terms of its age profile.
The population of London has a median age of 35.6 years, nearly 5 years below the average age in the UK and three years below the average in Northern Ireland (38.9) which is the next 'youngest' region.
London has the highest proportion of people aged 16-64 (67.4%), the second highest proportion of those aged 15 and under and the lowest proportion of those aged 65 and above.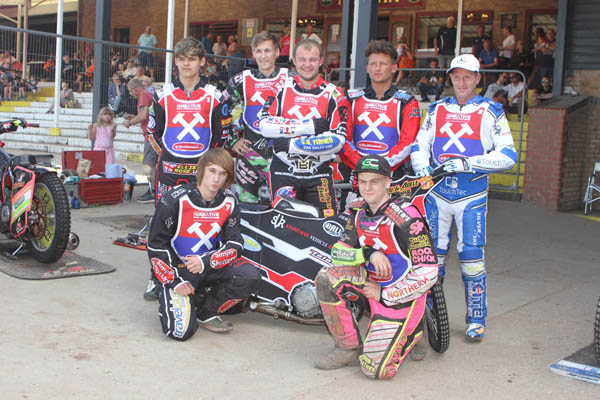 Coincidence or Accident?
The regions with the highest proportion of people aged 65 or over are the South West, (22.3%), the North East (19.9%) and the East (also 19.9%). Is it coincidence that these are the regions where speedway appears to be reasonably well supported?
In the North East, for example, Newcastle, Redcar and Berwick operate in the Championship. In the East of England, Ipswich, King's Lynn and Peterborough compete in the Premiership and Mildenhall in the National League.
In the South and South West, although Bristol and Exeter have opened and closed, Swindon and Poole have run extremely successful tracks in the top-flight and Somerset, in the Championship, and Plymouth in the NL, should both have come to tapes in 2020.
Even Scotland, with a total population of just over 60% of London's, has enjoyed two teams. Population density does looks to be an important factor too, with the NE, SW, East and Scotland benefiting from most of the lowest density figures.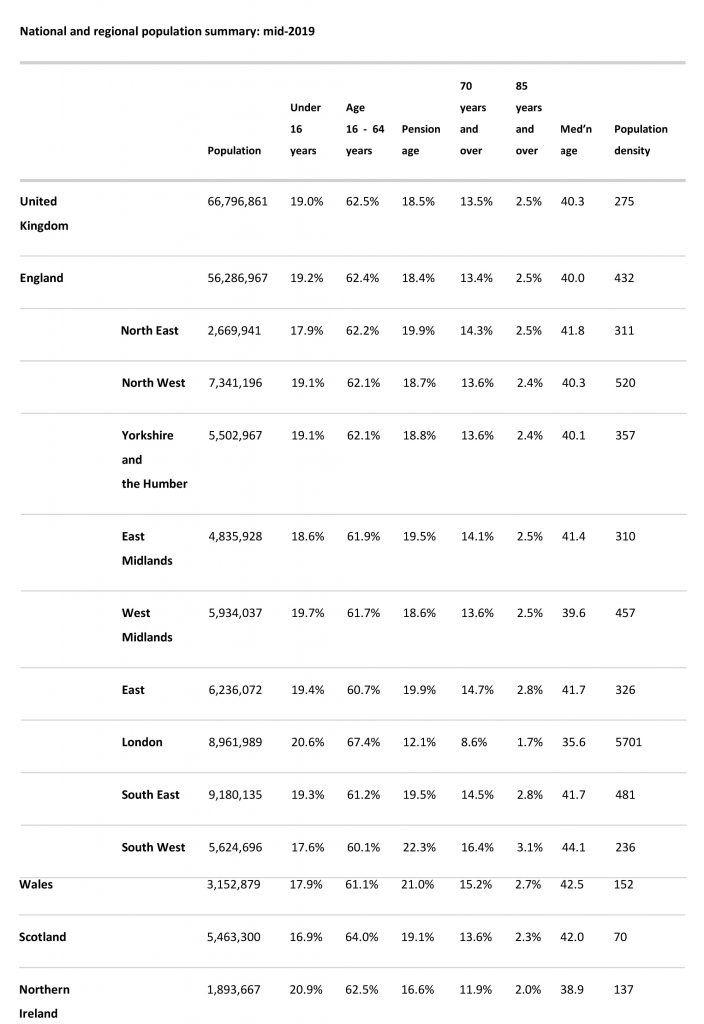 Source: Office for National Statistics, National Records of Scotland, Northern Ireland Statistics and Research Agency
As far as the fans are concerned, maybe access to a track, whether by road or public transport, is the most important factor?
Previous Lakeside Promotions frequently bemoaned the chaos caused by incidents or accidents on the M25 and cited frequent travel problems as a significant impediment on attendances at the Arena Essex, especially on a Friday evening.
In terms of a future Hammers team, THL's plans will almost certainly be impacted by decisions surrounding the location of the new Lower Thames Crossing, while maintaining good relations with Thurrock Council which is in the process of writing its new 'Local Plan'- an important planning document that will influence how the Borough plans its land use policies over the next 15 -20 years.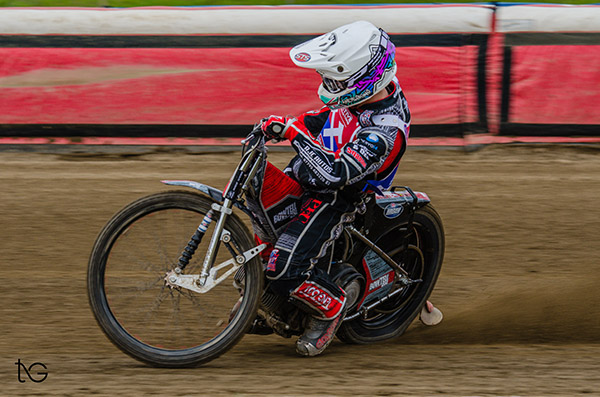 Land Values/Land Use
Land values are not subject to the normal laws of supply and demand with the planning application process often creating artificial shortages which inflates prices.
This seems particularly relevant when it comes to the loss of tracks in the London area.
According to an article published by James Gleeson, it's clear that house prices in London and the South East, as measured by average value of a square metre, are much higher than elsewhere in the country so it's logical to conclude that this premium would encourage speculators, developers and house builders to acquire and develop land thereby putting important, and relatively valuable, stadia and facilities at risk.
Down in Thurrock, given the change in the UK economy brought about by the COVID-19 pandemic, it will be especially interesting to see how the development plans progress at sites like the Arena Essex.
Although doing so would go completely against the arguments of a 'lack of need' or 'demand', could the new owners consider delaying the housing development on the site and look for temporary tenants some of whom might reintroduce motorsport, including speedway, to produce some income in the meantime?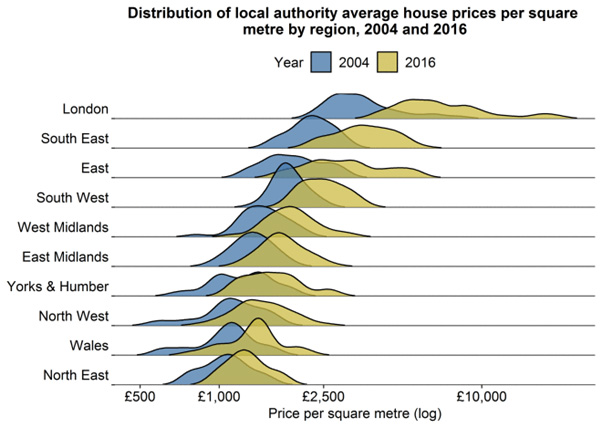 According to a comprehensive University of Sheffield study published in 2017, just 5.9% of the UK is built upon.
Professor Alisdair Rae, and his team of researchers concluded that while "it may feel like a very densely populated urban nation, the reality is that the vast majority of the land area of the UK in not built on but given that 83% of the UK population lives in urban areas, it is not surprising that some people hold the opposite to be true.
However, from a land cover point of view, the UK is in fact dominated by pasture and arable land.
At a local level, things can be very different from the national picture, so it is important to know how land is being used as there are often competing needs. By knowing the makeup if the local landscape, it is easier to make informed decisions about how land should be used and plan for the future."
When it comes to new builds, there are other really important factors such as care of the environment, access to green belt and to the highway network but with regards to the basic question of availability of land, surely there's enough space to accommodate speedway, even in the crowded South East.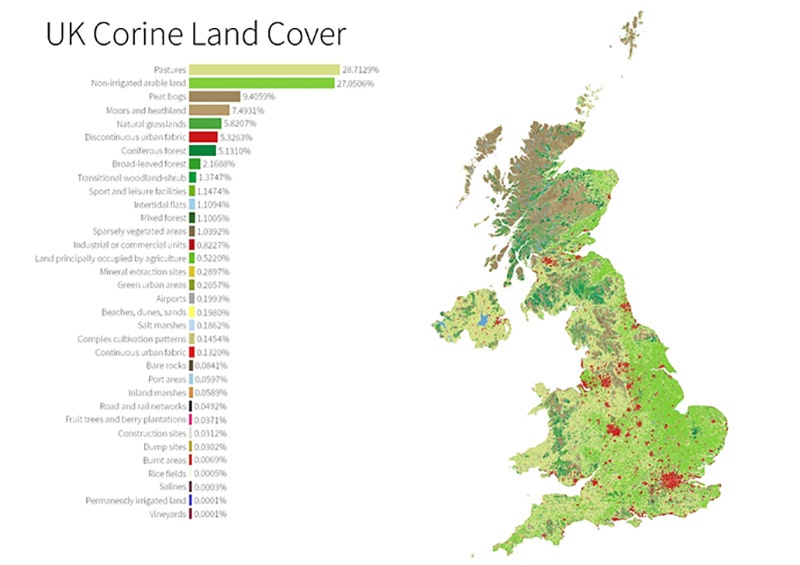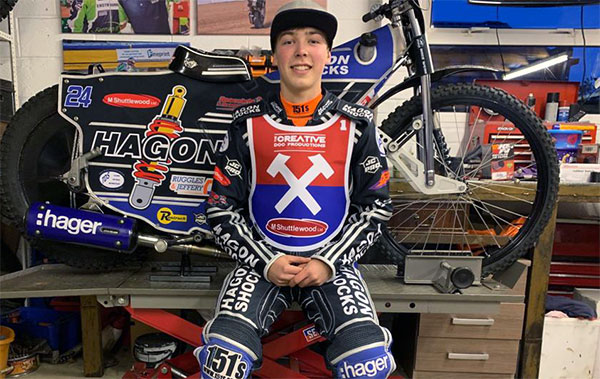 Other Sports Experience
Speedway clubs are not alone when it comes to the loss of their grounds. A recently published book called 'The Cemetery End' commiserates the loss of 350 (yes, three hundred and fifty!) football grounds across the UK over the past 25 years.
In Thurrock, both Grays Athletic and Aveley have been forced, or chosen, to move from their original grounds in the last decade due to local housing demand pressure. Thurrock FC simply ran out of money in 2017 and their stadium lies empty and unused.
With the proactive assistance of the local council in its provision of land, Aveley FC was able to find alternative (replacement) facilities and although Grays Athletic currently ground share at Aveley's new Parkside home, they too have an active campaign to have a ground of their own again.
Since the introduction of the professional era in 1995, Rugby Union has seen new grounds built for Premiership clubs at Exeter, Worcester and Saracens.
However, the experiences of (formerly London) Wasps and London Irish, who have been forced to relocate their clubs regularly over the past two decades, suggests that security of tenure is not a problem experienced exclusively by speedway clubs.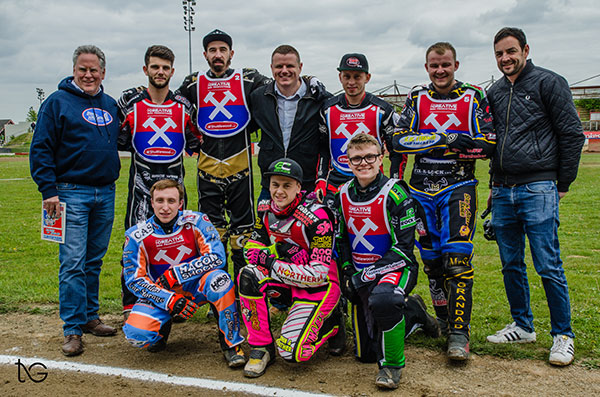 Conclusion
Building a new speedway track in London &/or the South East in the 2020s will be a challenge.
Although long standing speedway fans are a hardy bunch, even these fans demand higher levels of comfort and convenience than they used to.
Efficient access to and from a stadium will be crucial too and with a significantly younger age demographic, it will be vital to accommodate fans in a modern, cost effective and creative way.
The price of land is higher in the South and when it comes to construction, labour costs could be higher too.
As for the Thurrock Hammers, we believe that our strategy of insisting that national planning regulations and policies are followed will unlock both the land and the investment and working capital needed to build a new facility.
Building a track without riders to use it would be a complete waste of time so, in the meantime, we will stay connected with developing on-track talent by supporting riders, primarily at MSDL and National League level.
More Fans in a Great Facility, with the highest possible level of community engagement is our goal and one we hope can be embraced by all who love our sport.
Mark Sexton – Director Thurrock Hammers Ltd.
Click here to learn about our Campaign to return Speedway to Thurrock or click on the image below to sign our petition or to submit a letter of support.

References
https://jamesjgleeson.wordpress.com/
https://www.ons.gov.uk/peoplepopulationandcommunity/populationandmigration/populationestimates/bulletins/annualmidyearpopulationestimates/mid2019
https://www.sheffield.ac.uk/news/nr/land-cover-atlas-uk-1.744440
Image Credits: Rafal Wlosek, Tiffani Graveling Photography, Derek Leader & TGS Photo