The Thurrock Hammers are delighted to announce their next on-track venture, when a Hammers select team will travel to Suffolk to take on the Mildenhall Fen Tigers on Sunday June 30th (Gates open at 1:15pm, parade starts at 2:45pm and first race starts at 3:00pm)
The fixture will form a National League challenge, with the Hammers being granted special dispensation to build a team to a combined 38 points which exceeds the current NL team building limit of 36.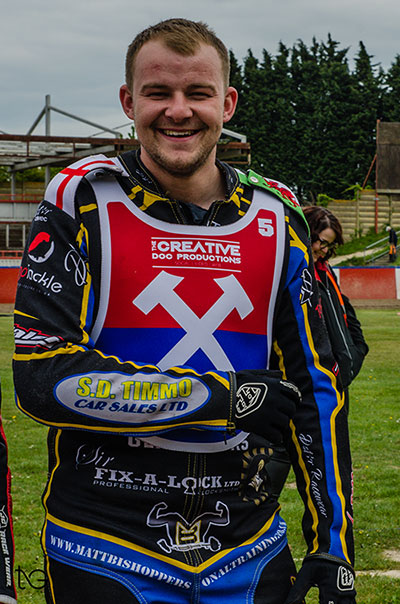 The first two Hammers announced to take on the Suffolk based team, who are proudly sponsored by Manchetts Rescue and Recovery, will be former Fen Tigers Nathan Stoneman and Danny Halsey.
Stoneman, who rides for Plymouth in the National League and has recently joined Premiership club the Birmingham Brummies, wore the Fen Tigers race-bib back in 2012-13 and formed part of the winning Hammers team in their successful defence of the Tunnel Trophy against the Kent Kings back in May.
Halsey, currently riding for National League side The Cradley Heathens, is a multiple trophy winner with the Fen Tigers including the Championship, Knock-Out Cup, National Trophy, and Four Team tournament, having first ridden for the club back in 2011.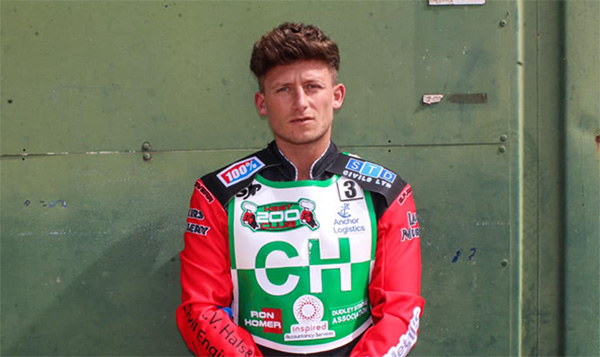 Another notable Hammers connection for Mildenhall is rising star Jason Edwards, who took his first speedway laps at the Hammers / Hagon Shocks academy track before eventually making his professional speedway debut for The Hammers back at the Arena Essex Raceway in 2018, whilst the Fen Tigers No1,  Danny Ayres, showed his quality by recently qualifying for the British Final.
Looking ahead to the meeting, Hammers Director Mark Sexton commented
"We're thrilled to be invited to West Row and sincerely hope that this special Challenge fixture will attract plenty of Hammers fans from Essex and throughout the region. As ever, we expect to put out a competitive 1-7 in a meeting that will help focus attention on our overarching aim of returning the sport, and the club, to its traditional Thurrock home."
The remaining five riders who will make up the Hammers team will be announced over the next few days, whilst sponsorship opportunities for both fans and any local businesses who want to back and get involved with the Hammers venture both for the Mildenhall meeting and as part of the wider campaign will be announced imminently.
The Hammers Commercial Director Russell Keetch commented:
"I would like to express our sincere thanks to Mildenhall Speedway for giving us this opportunity to be back on track once again this year.
I have been liaising with Phil Kirk for some weeks with regards to bringing the Hammers to West Row. The club ethos at Mildenhall is superb and both myself and Mark have been regular visitors this season to support the Fen Tigers former Hammers favourite Jason Edwards and visiting ex-Hammers including Ben Morley and Nathan Ablitt.
The Mildenhall management team has been very accommodating both to us and to Hammers fans who have been making regular visits to West Row and we thank them most sincerely for their warm welcome and support.
Financing each meeting presents its own challenge so plans are afoot to offer some unique and affordable rider support packages to help the club undertake this special fixture – details to follow in very due course. 
The support we took to Kent was immense and Mark, Ian and I were thrilled to see the enthusiasm, encouragement and backing for our venture and if we can replicate that for this meeting, all of us Hammers fans can be nothing but proud."
Admission & Contact details for West Row can be found here.
Main Image of Nathan Stoneman. Credit Tiffani Graveling Photography