The Leicester Cubs delivered a dominant performance over The Eastbourne Seagulls winning 54-32 at a sun drenched Arlington.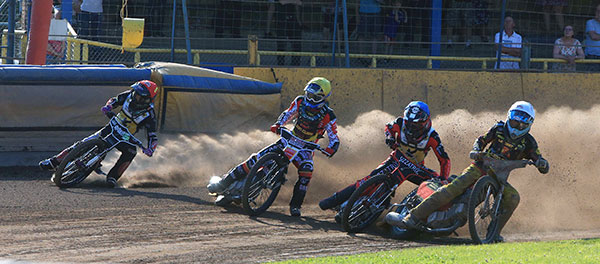 The Seagulls, Powered by Save Thurrock Hammers Speedway were weakened by the loss of Nathan Ablitt following a fall at the British U21 Final, and the unavailability of captain Richard Andrews.
Eli Meadows, one of the Seagulls MSDL squad came in to make his debut for the Seagulls, at reserve and scored six points plus two bonus.
Hailsham's Vinnie Joe Foord also made his debut only days after his 15th birthday.
The youngster had an eventful afternoon falling in his first three rides. However, he regained his composure and scored his first league point in his fourth outing.
Stand in Skipper Jake Knight top scored with 9, backed by Danno Verge with 8. Next up is a trip to the National Speedway Stadium Manchester this coming Friday when the Seagulls take on the Belle Vue Colts.
The Seagulls MSDL squad are in action at Wolverhampton this evening when they take on the Wolverhampton Heathens in a 6 heat meeting.
Eastbourne: Jake Knight 9, Danno Verge 8, Eli Meadows 6+2, Connor King 3+1, Nick Laurence 3+1, Joe Alcock 2, Vinnie Joe Ford 1.
Leicester: Joe Thompson 17, Tom Spencer 13+1, Dan Thompson 12+2, Ben Trigger 7+2, Mickie Simpson 4, Kai Ward 1+1, Joe Lawlor r/r.
Image credits: Mike Hinves